Sex Tao
Control your sexual energy
SEX-TAO is a tool to manage your sexual energy.

What does it mean?

To be simple: energy = sensations

Example:
- sexual pleasure
- emotions
- intensive mental activity

With SEX-TAO practices you will be able to control and move these sensations in your body.
The first step is to use it to fully control your ejaculation.
Then you will be able to manage your emotions, your mental focus, the way you sleep...

It's my most powerfull tool, a life changing practice - the best thing I can share in this life. All my work points to this: SEX-TAO.
In this video
1h 20min video = 1 year training program
Basic theory to understand SEX-TAO
Physical preparation for SEX-TAO
First steps of energetic management (to play with sensations)
Solo training for SEX-TAO
EJACULATION CONTROL during sex
Emotional management technique
Results
Full control of ejaculation
Better emotional control
Better focus
Better health of nervous system and inner organs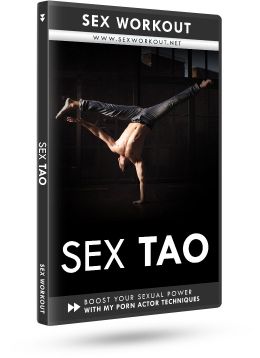 Privacy : all orders are discreetly billed.
CC & Paypal payment : you'll receive your download link by email. If you want to pay w/ bitcoin, send message to [email protected] Also write here if you didn't received product.