Delay your ejaculation
Every guy who's good in bed knows this ONE rule.
In this video I will give you 6 techniques to delay your ejaculation:
1 - Blocking the ejaculation mechanism
2 - Positions to prevent early ejaculation
3 - Smooth transitions (to release pressure without breaking the athmosphere)
4 - Reduce glans sensitivity
5 - Reduce sexual tensions
6 - Organize your fuck session
This methods are used in the professional porn community and can be combined for maximal efficienсy. Your health will be fully respected, I never ask to take any pills or any kind of medical products. Your progress will depend on the quality and intensity of your personal training only.
Full video: 45 minutes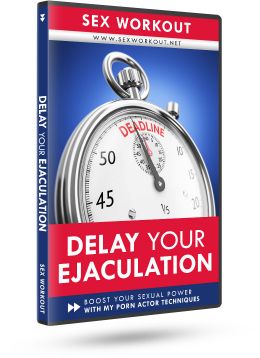 Privacy: all orders are billed discreetly.
CC payment: you will receive your access link by email. If you want to pay with bitcoins, send a message to [email protected] If you don't receive the link, contact us by email as well.