Call with the coach JM Corda by Skype.

I will give you a specific training program to get the results you want.
Private consultations are absolutely confidential.

Price: € 500 per consultation (1 hour)

Click on the photo to order
Then contact me by email: [email protected] and we will set up our meeting.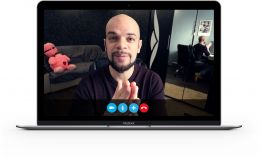 Privacy: all orders are billed discreetly.
CC payment: you will receive your access link by email. If you want to pay with bitcoins, send a message to [email protected]. If you don't receive the link, contact us by email as well.